Tooth Veneers
Improving the shape and color of teeth
What are Veneers?
Veneers are used to modify the shape and/or color of teeth. They are typically made of porcelain or composite material.
Porcelain veneers are thin shells of porcelain that are etched and then bonded to the front side of the teeth. Conservative tooth preparation is necessary to avoid over bulking of the tooth, but a layer of enamel will still remain intact.
Prosthodontists use dental composites to restore teeth to their natural state by hand sculpting missing tooth structure to its original shape and color. In comparison to porcelain, composite resin is more prone to staining and wearing over time. They are often used when urgency is important, and in patients under the age of 18.
What to Expect
Porcelain Veneers typically require two appointments. At the first, an impression is made of the teeth, and temporary veneers are made which will be worn until the final veneers return from the lab. The temporary veneers mimic the final veneers so the patient can visualize the final product before it is "final". At the second appointment, the porcelain veneers are fitted to the teeth. The patient is then allowed to examine the veneers and give feedback before they are cemented. We do everything possible to ensure that you are not only satisfied, but thrilled with the look of your new teeth.
Depending on the amount of changes necessary, composite veneers can usually be made in one appointment. The tooth is roughened slightly and the composite resin is added, shaped, and polished in order to create the ideal tooth dimensions and color.
Consider Porcelain Veneers If…
You are unhappy with the way your smile looks
You have broken or discolored teeth
You want an option less prone to staining
Consider Composite Veneers If…
Urgency is important
The patient is under the age of 18
You are willing to accept staining over time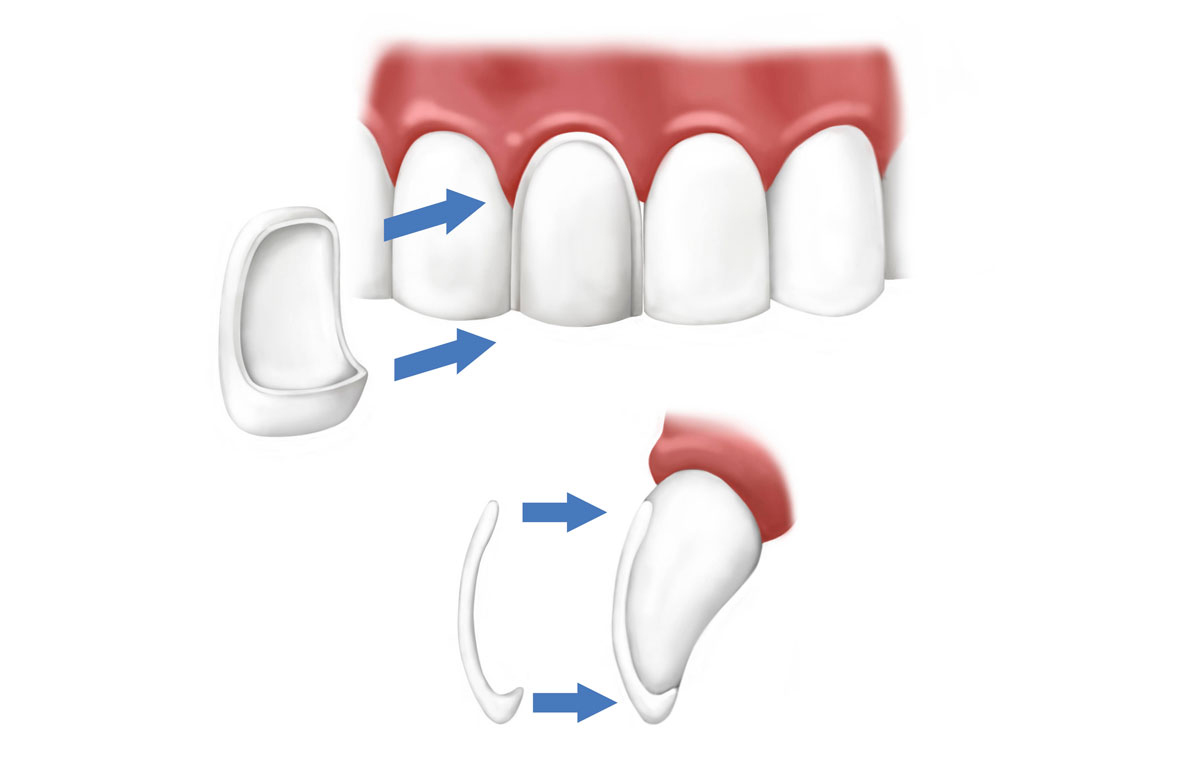 Want to learn more about veneers?
We're very happy to arrange a consultation at any time to evaluate your specific needs.