Dental Crowns
Seamlessly replace a missing tooth
What are Crowns?
Crowns cover or "cap" a tooth to restore the normal function and appearance of a tooth. Crowns may be made from metal, porcelain, or both. Crowns are indicated for teeth with very large fillings, teeth that have had a root canal, fractured teeth, worn teeth and misshapen and/or discolored teeth. Crowns are cemented onto the existing tooth and becomes the outer surface of the tooth.
What to Expect
Typically 2 appointments – At the first appointment, an impression is made of the tooth or teeth, and a temporary bridge is made which will protect the tooth until the next appointment. At the second appointment, the final bridge is fitted to the tooth and cemented. For teeth in the smile line, sometimes a lab technician will be present in order to match the color of the adjacent teeth for a perfect match.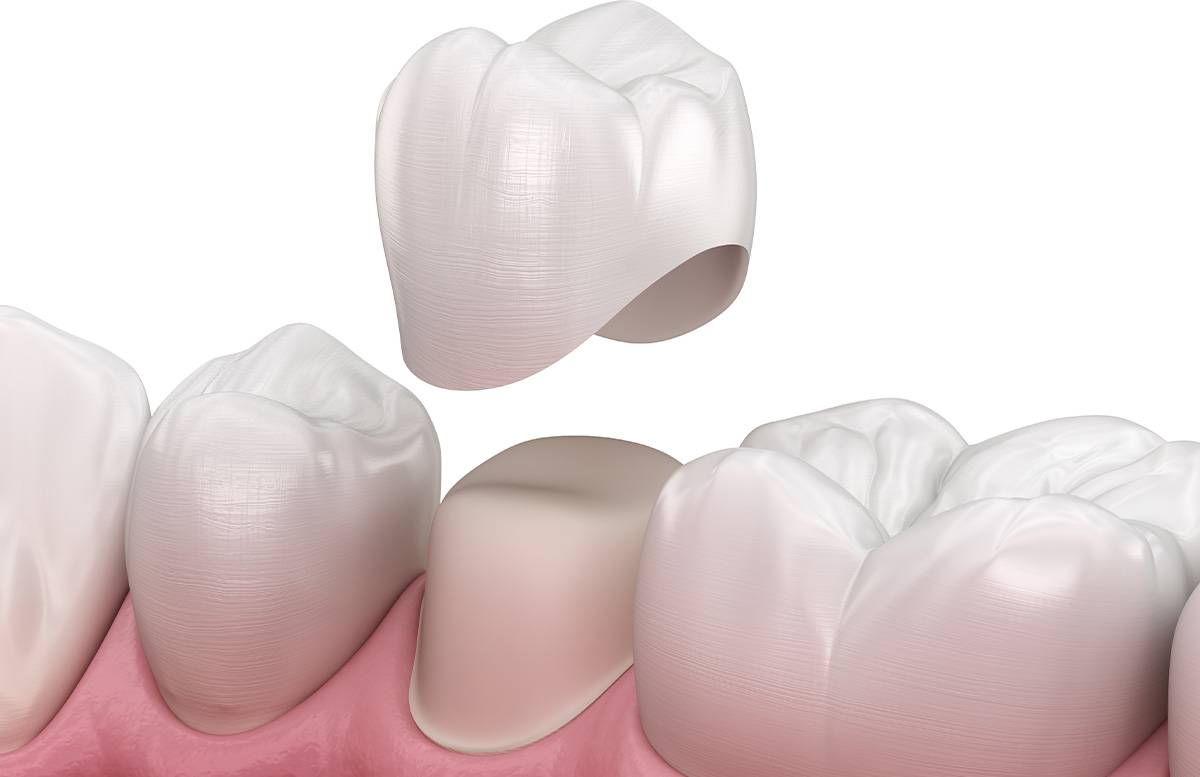 Consider Crowns If You…
Have one or more missing teeth
Have a broken tooth or large filling
Want to replace a silver filling with something more esthetic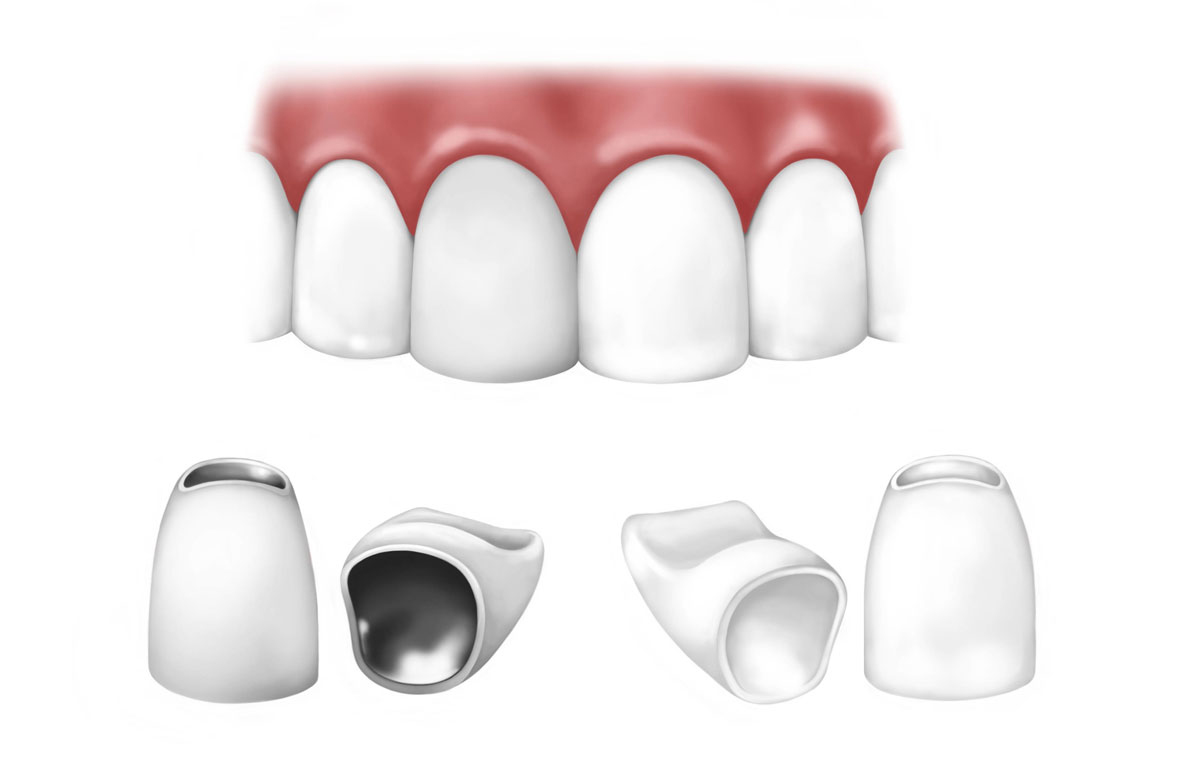 Want to learn more about crowns? 
We're very happy to arrange a consultation at any time to evaluate your specific needs.