Full Mouth Restoration
Rebuilding all the teeth in your mouth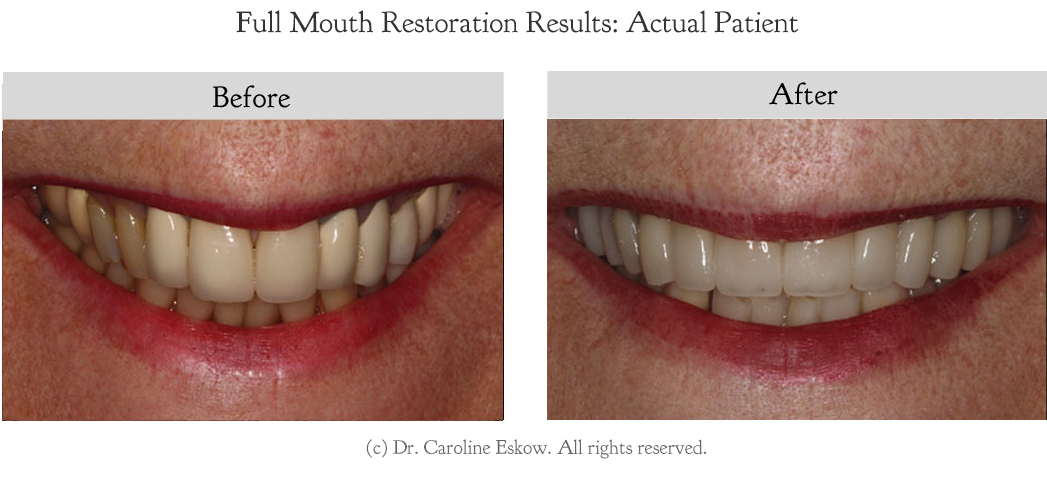 What is Full Mouth Restoration?
People with severe dental problems may be candidates for a full mouth restoration (sometimes called "full mouth reconstruction"). As the name implies, full mouth restoration refers to rebuilding of all of the teeth in a patient's mouth. Full mouth restorations combine esthetics with the science of restorative dentistry to improve the health, function and beauty of the smile. Crowns (caps), dental bridges, dental veneers and/or dental implants may be used in a full mouth restoration. In some patients orthodontics may also be employed to help properly position the jaw and align the teeth.
What to Expect
Full mouth reconstruction is a complex service and one that prosthodontists have been specially trained to perform at the highest level of care. Your prosthodontist will use proven techniques, in order to minimize the time you must spend in the dental chair. Typically several appointments (3-4) are necessary, depending on the complexity of your case.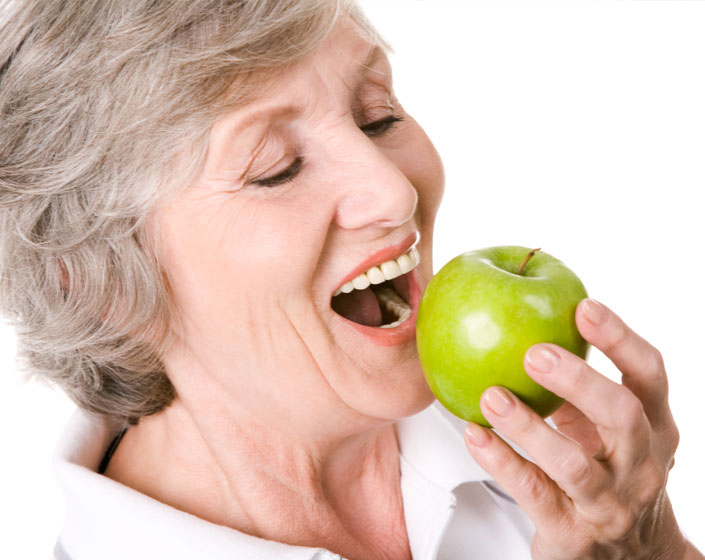 Consider Full Mouth Restoration If…
You are unhappy with the way your smile looks
You have noticed that your teeth are becoming shorter or if your teeth are breaking. This can be caused by grinding your teeth, acid reflux, and many other habits and conditions.
You have various missing, broken or discolored teeth
You have had previous individual procedures that haven't solved the whole problem or don't seem to "add up"
You want a comprehensive, specialized solution
Want to learn more about full mouth restoration? 
We're very happy to arrange a consultation at any time to evaluate your specific needs.